Description
The Matariki stars are up in the night sky this season during Pipiri, the Māori month of June. Pipiri marks the beginning of the Māori Maramataka.  Pipiri simply means "to draw close". What better way to draw your learners together than letting them collaborate? Making these Matariki stars mini collaborative posters is perfect if you want students to focus on their assigned task and talk to each other at the same time. Download the resource now – or, join Te Reo Club and have unlimited access to heaps of great resources like this! —> tereoclub.co.nz
This resource contains 9 mini collaborative posters for each of the stars of Matariki. ( Each collaborative consists of 4 poster pieces). Each one measures approximately 400 cm x 400 cm once all the pieces are glued together. This dimension is a great size to showcase the work.
In addition, there are also coloured exemplars. These can guide your students on how they will fill in their collaborative piece. However, you can also give them the freedom to choose the colours they want. Each unique collaborative piece completes a stunning image.
Moreover, there are fact cards from which students can read information about the stars of Matariki. They could write what they learned on the posters and even fill in the spaces with their wishes.
If you are in Auckland, the New Lynn Library and New Lynn Community Centre showcases our whetū.
The Te Ara Hou – the new pathway for our community.- uses these posters.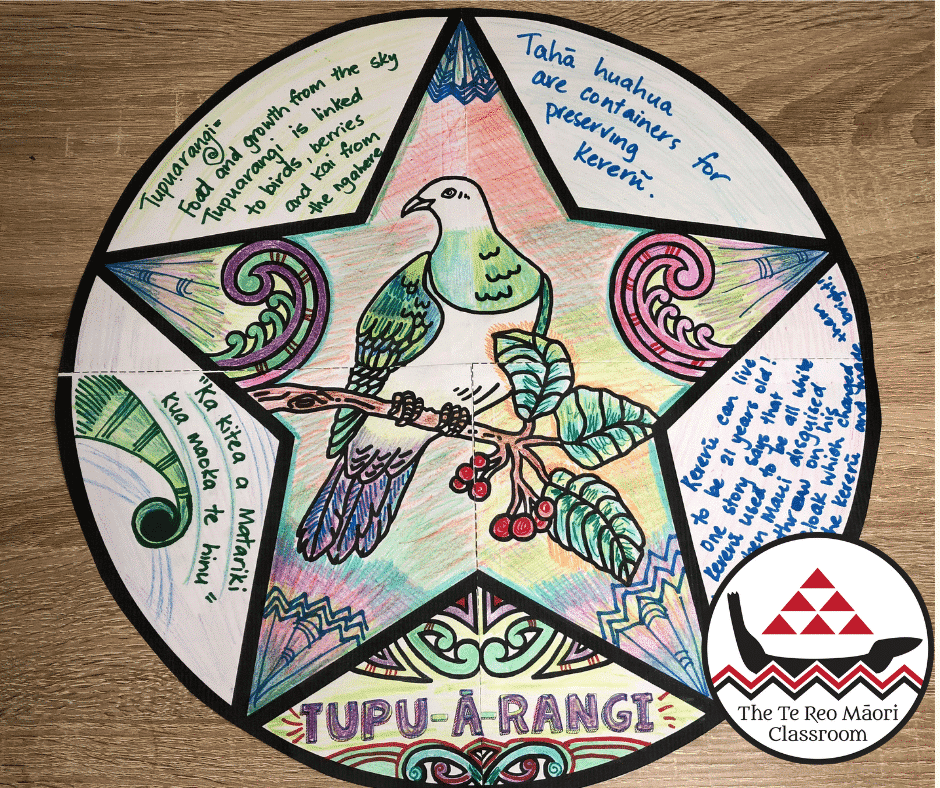 PRINT AND GO !!
Related Products:
Matariki Freebie Star Cards
Matariki Concertina Book * He Pukapuka Whētuitui*