DATES AND VENUES OF PD WORKSHOPS 2020
Te Reo Māori Workshop for Kaiako in English Medium Schools
Kaurilands
Kaurilands School
Atkinson Road
Titirangi
Time:10:00-3:00
Day: Thursday 9th July – REGISTER HERE
Shirley Christchurch
Shirley Primary
11 Shirley Rd
Shirley
Time:10:00-3:00
Day: Monday 13th July – REGISTER HERE
Note:
SPACES FOR EACH WORKSHOP IS LIMITED TO 30.
Payment will secure space.
Contact me: thetereomaoriclassroom@gmail.com
*****************************************************************************************************************************
Are you looking for some inspiration, new ideas and support to kick-start or re-vamp your te reo
programme in 2020?
I am offering Professional Development to kaiako in mainstream schools who are:
looking for new ways to integrate te reo throughout their day
teaching Years 0-8
wanting a scaffolded approach to their te reo lessons
BTs
part of the school's Curriculum Māori Team
te reo Māori kaiako responsible for teaching room to room
beginning their te reo journey
mentor teachers
Tumuaki (Principals)
On completion you will have a kete of resources to help you:
extend your te reo into other areas of your akomanga
implement second language teaching techniques
further engage learners through games and activities
integrate te reo into your reading programme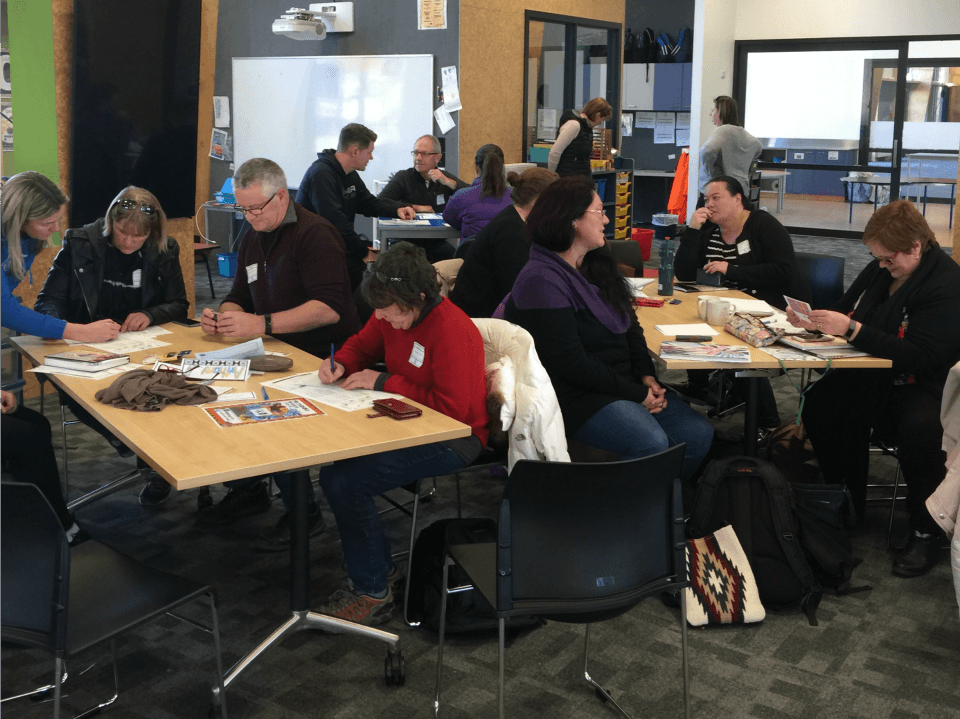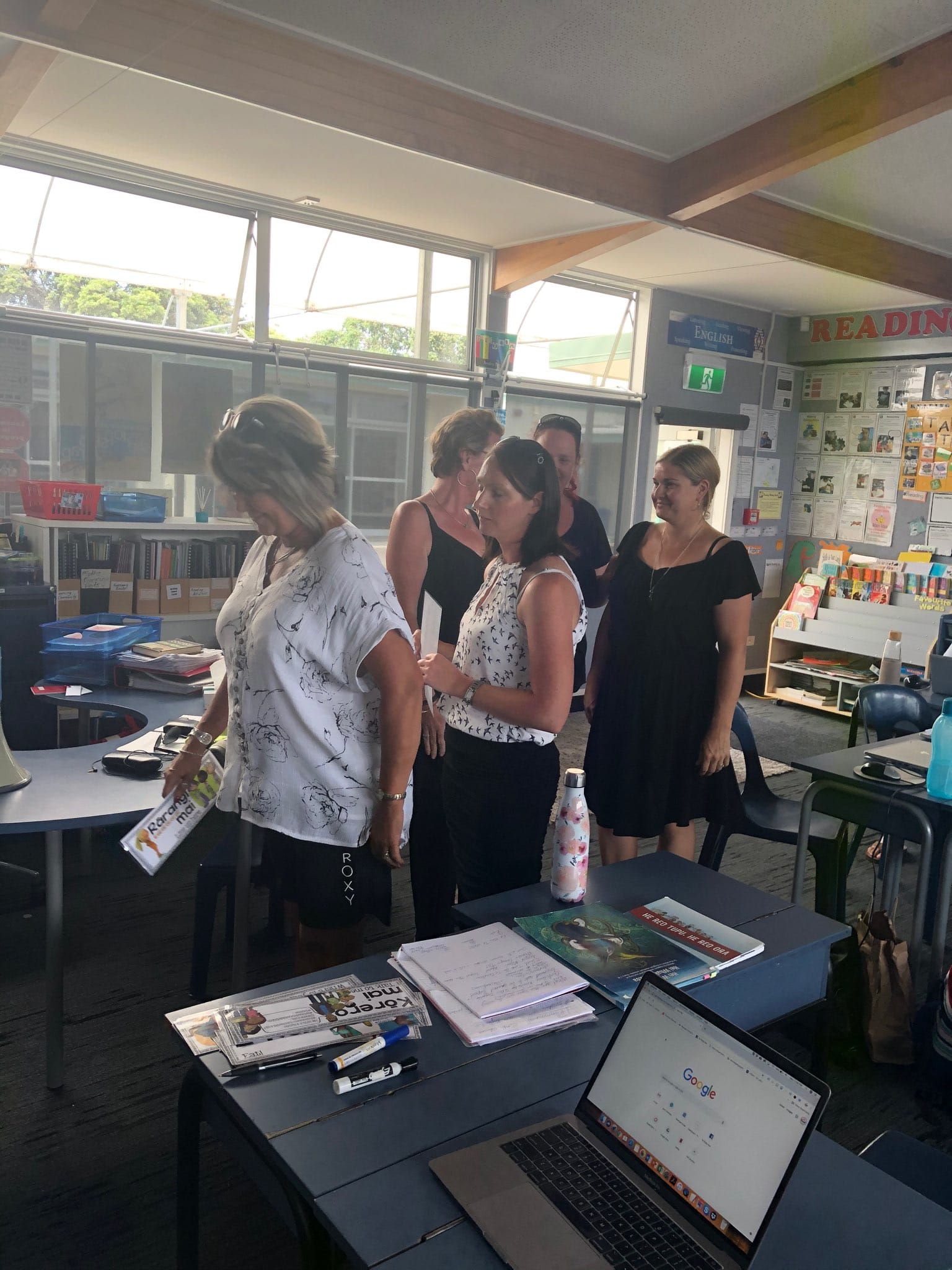 Testimonials
I can recommend this workshop because it gives practical help and advice on how to use some great resources in an integrated way in the classroom.
Angela H
It was a friendly welcoming environment. All our different levels of knowledge in te reo were respected. Great new ideas!
It is such a practical workshop with so many great ideas and resources, ready to use. It has helpful ways to encourage students to lead their own learning.
Very practical and lots of "aha" moments. Wonderful resources.
It is a practical workshop with a passionate facilitator who is encouraging and reassuring.
Katherine H
It was invaluable information regarding where to take lessons further. Awesome resources.
Lisa McCulloch
Useful for all levels. Clear and useful especially QR codes. Great for enhancing and upskilling te reo.
Tua Misiloi
It caters for a range of abilities in terms of teacher knowledge of te reo. All activities can easily be extended and scaffolded to cater for higher/lower ability.
Viola
Practical resources. Very well presented in a non-threatening environment.
Gabrielle Flaus
Michele is a great facilitator with a lovely manner and creates a calm, safe learning environment for everyone. Resources/ideas are fabulous and very user friendly in the classroom.
Kim Yeferni
Such a wealth of knowledge resources and ideas for quick ways to incorporate te reo in the classroom.
Eden Russell
Well-paced. Non-threatening. Progressive with examples that build on one another.
Great visually appealing resources. Inspiration and ideas for activities that can easily be integrated.
Maren Lohkemper | Shirley Primary
I felt very empowered to go back to the classroom and start!
Emily Wells
Plenty of fantastic visual, easy to understand resources to use in the classroom.
Tom Gordon
The workshop was practical and hands on and the atmosphere was relaxed and friendly. I felt engaged the whole time, The resources are bright, colourful and adaptable.
Sartia McGeogh-Donovan
It's non-threatening, fun and confidence building. You learn heaps.
Alison Cox
Informative, active and provides useful resources for the classroom.
Sarah Lynch
This workshop is very hands on and engaging. This makes it easy to introduce to our tamariki. They can become engaged in learning through creating.
Lynette Barnfield
Took me from basic knowledge to extend me.
Paul
It was great for teachers with no reo but also caters for those who can speak the language as it is based around strategies for teaching.
Kirsty Robinson
It is practical and offers ideas for all age groups and how to integrate into all curriculum areas, how to scaffold learning and next learning steps.
Kathryn Sim
Interactive and builds on basic knowledge and empowers you to use the language in every aspect of the classroom.
Rosey Hart
Great atmosphere-safe to practice, make mistakes and not know the answers.
Hugh Fry
Lots of ideas for beginning to experienced kaiako. Love the resources-colour-quality-detail. Pedagogy of second language learning.
Maria Osborn
It was a practical hands on workshop taught in an open friendly way. Very practical and easy to implement ideas and resources into our daily programme. Michele was engaging and enthused us al!!
It is pitched at every level and emphasises the "just give it a go"-non-judgemental.
Barb Lambeth
Great for beginners and has extension. Great resources! Workshop runs at a good pace by a lovely teacher.
Grace
The workshop was GREAT! Very relaxed and Michele was easy to understand and follow/learn from. Extremely worthwhile.
Erica Milligan
The delivery of content is given in a fun and enlivening way which brings out the joy in learning. It has given my poor old brain a kick start to focus in bringing te reo into the lives of the children I teach by providing the resources and teaching tips and confidence that I hadn't found before.
Lyn Clark
It was a relaxed and easy way to find out about practical ways to teach te reo in the classroom. I was also able to learn from other kaiako. It clarified several things I was unsure of. Loved the use of songs.
Lisa Agnew
The workshop covered pedagogy of language teaching and included lots of practical- use tomorrow
Ideas and resources. It was all wrapped up in a reminder that this is a compulsory part of our jobs!
Ali Caldwell
Michele creates a comfortable environment for all learners. I have loved hearing and seeing how to use the resources in a classroom setting.
Shannon Buchanan
It was full of practical information and ideas that fit straight into any NZ classroom. It has built my confidence and wasn't overwhelming. Michele is fab!
Becky Faulknor
Michele is a great presenter-professional, approachable, friendly and very understanding of the barriers and difficulties/confidence issues teachers can sometimes experience.
Cheryl Pearson