I'm sure you and your tamariki will totally fall in love with these freebie Matariki star cards.
They are nifty, don't take long to make and are a wonderful koha for someone.

Watch the video.
This would be great for a small group to do by themselves (with the video) to see if they can follow instructions and complete the task.
Remind your tamariki it is the cutting and folding that will ensure these fit together nicely. As an extension exercise they could scale the measurements up and make a bigger Matariki star card.
Ākonga could look up the different names for triangles in te reo Māori. They could also make these Hiwa-i-te-rangi wishing stars.
If you would like to download the templates you can fill out the subscription box below. You could fill out your wishes and goals and check back on them next year.
That's what these gorgeous tamariki did.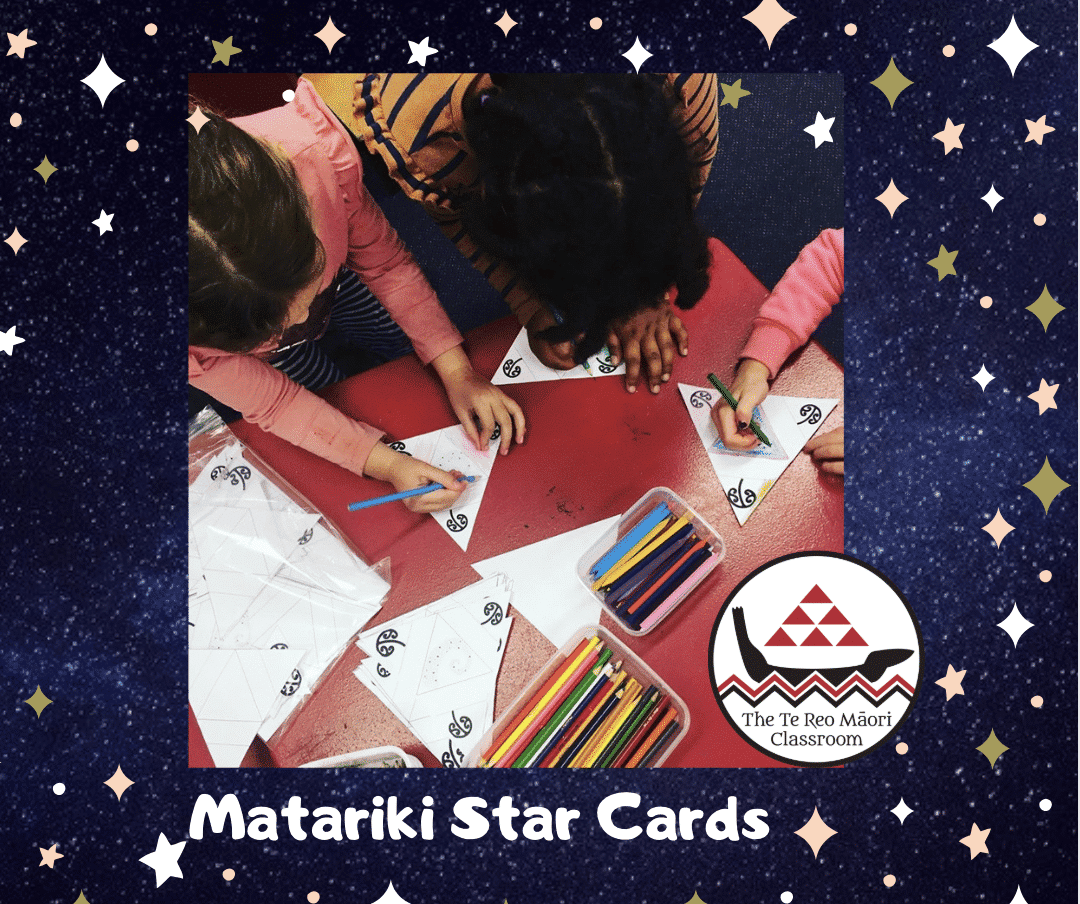 For other Matariki freebies go to this page.
Other Matariki Games
If you are looking for another way to introduce Matariki OR include large numbers of tamariki Bingo or "Pingo" is a great choice.
These 22 call out cards have information about various aspects of Matariki-the whetū as well as māra (gardens) manu aute (kites) and traditional food preserving resources. While engaged in the game your learners are gathering relevant Matariki information.

The boards are all named. This would be a fabulous reading tumble activitiy for small groups. They feature all the Matariki stars.
Also it would be a great start for an Inquiry unit or any environmental/ sustainability focus.
Matariki Bingo "Pingo is available to purchase here.