Kia Ora!
I am on a MISSION to have te reo Māori spoken in every classroom in Aotearoa.
This pae tukutuku (website) is to tautoko those many kaiako who are both teaching and learning te reo (at the same time).
The rauemi (resources) support Te Aho Arataki Marau mō te Ako i Te Reo Māori-Kura Auraki (Curriculum Guidelines for Teaching and Learning Te Reo Māori in English-medium Schools).
At this time these resources have a FULL SCHOOL LICENSE. Your WHOLE SCHOOL can use the resource at no extra expense. This is to encourage and support more te reo throughout your school.
Michele
Te Reo Māori classroom resources for any occasion

Te Reo Māori Made Easier: Locations-Tūwāhi
This te reo resource was made to help teachers and learners simplify understanding "locations" or prepositions (Tūwāhi).
This follows Achievement Objective 1.5 in the Māori curriculum and incorporates speaking, reading, writing and fun activities.
not rated
$

8.50
Sale!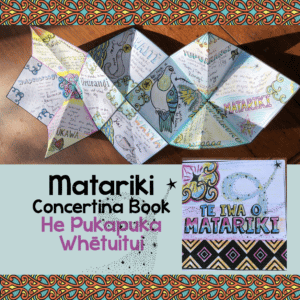 Rona and the Moon Collaborative
Celebrate Matariki with the story of Rona and the moon. This collaborative will be an amazing addition to Matariki celebrations and ANY unit on the Solar System or Māori Myths and Legends. The collaborative nature of this exercise helps with …
Read More
not rated
$

12.00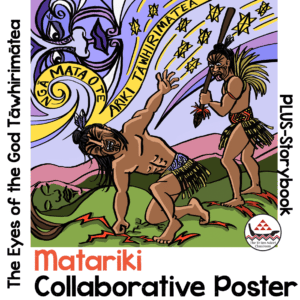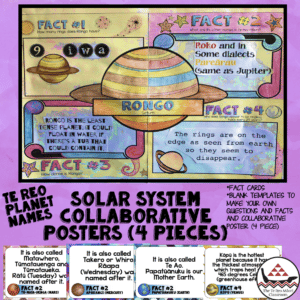 Te Reo Māori Planet Collaboratives
As we all know the job of a kaiako is to protect the Māori language, culture and identity within our akomanga and kura. Without a doubt, any topic we teach/inquire within our classrooms should include a Māori perspective or te …
Read More
not rated
$

12.00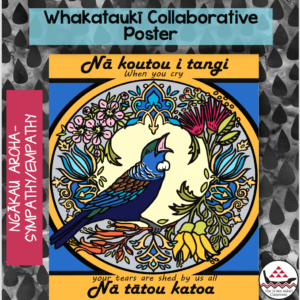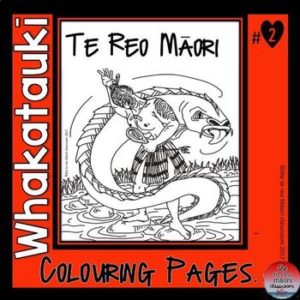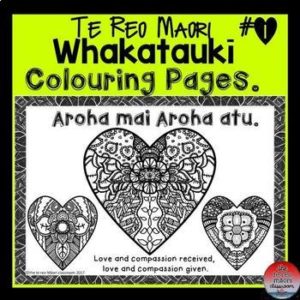 Whakataukī Poster 15
This single whakataukī printable poster will generate some good kōrero at school, home or in the office. Whakataukī is a type of proverb, a wise saying. With Aotearoa theme, this uniquely Māori poster will engage people around you. Whakataukī for …
Read More
not rated
$

6.00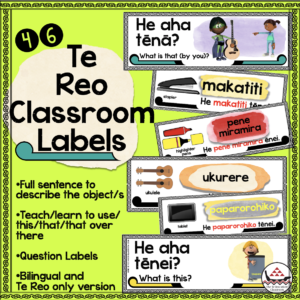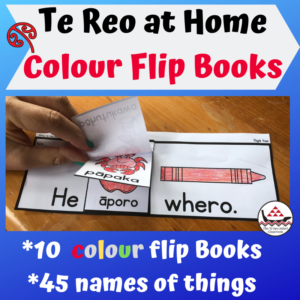 Te Reo at Home-Colour Flip Books
These te reo printables feature 10 colours for your tamariki to learn. Following that they will be able to read sentences describing the colour of something! This will fast track their reo. Promote the language at home by having some …
Read More
not rated
$

5.00

Te Reo Māori Interactive Folder
These te reo Māori printables are made for the Homeschool, Pre-school and Primary school. There is so much fun to be had using these with your learner (and yourself). Firstly, the English is on the bottom pages. This is so …
Read More
not rated
$

15.00
Sale!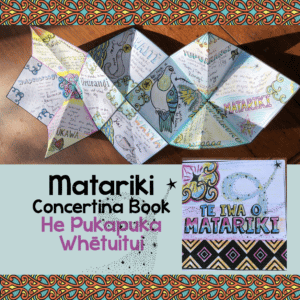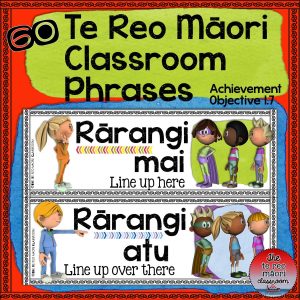 Te Reo Māori: Classroom Phrases
Are you looking for an easy way to integrate more te reo Māori in your classroom?
This resource has 60 plus phrases (rerenga kupu) and words (kupu) to help you with more te reo on a daily basis.
The format is the same as the Te Reo Classroom Timetable so it fits in well if you are a selective decor person!
not rated
$

11.50

New Zealand Christmas Card Making Set
New Zealand Christmas Card Making Set We are celebrating Christmas in New Zealand with a fun selection of D.I.Y. cards for your learners to work on independently. ^ ^ ^ ^ ^ Lots of choices and opportunity to learn simple …
Read More
not rated
$

10.00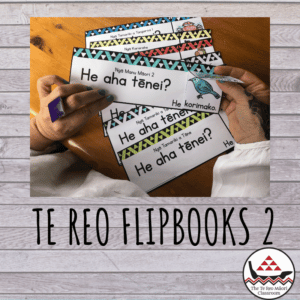 Te Reo Flipbooks 2
These te reo printables are packed with learning. "Ahakoa he iti, he pounamu" Although small, they are precious. Although small these are packed with learning and you only need one sheet per book. You will learn names for lots of …
Read More
not rated
$

5.00